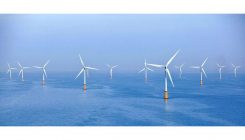 February 2018 sees a month of variety, from Jon Richardson and Friends, to Wind Farm Tours by boat or Brighton Science Festival to a Tattoo Convention! Oh and if you're the sporty type and running the Brighton Half Marathon – you'd be wise to book your accommodation now!
Spring 2018 brings a great variety of events to Brighton & Hove including X-Factor Live, Jason Derulo and Brighton Beer & Cider Festival!
Spring in Brighton is always beautiful, what better place to spend Easter with a family egg hunt at Stanmer Park! We also have Noel Gallagher hitting the Brighton Centre, a wine tour around the City and as always there's the Brighton Marathon. So, beat the crowds and book your room now!
Architect and talented illustrator Alej Ez opens an exhibition at New Steine Hotel.
At New Steine Hotel.
Glamour, talent and a penchant for men's clothing. Humorous and haunting taste of Marlene Dietrich, through the life, loves and songs of this bi-sexual Hollywood legend.
Weekends throughout May and 1st weekend in June 2018. £10 | 12+