With the Brighton Fringe Festival in town all month for May, why not get tie in a night's accommodation and a 2 course pre-show meal with your chosen performance?
The New Steine Bistro is an AA awarded restaurant, which is open 7 days a week for breakfast, snacks and dinner, with pre-show available from 5.30pm daily (pre-bookable only).
Located right in the centre of Brighton and within easy reach of many of Brighton's attractions, including the Royal Pavilion, Brighton Pier and the Theatre Royal.
3rd May – 1st June 2014
Sunday to Thursday
Double/Twin from £104.00
Sea View Double/Twin from £124.00
Rate is inclusive for an ensuite bedroom, with our Award Winning Sussex Breakfast & 2 Course Dinner
Friday & Saturday (minimum 2 night stay)
Double/Twin @ £287.00
Sea View Double/Twin @ £329.00
Rate is inclusive for an ensuite bedroom, 2 Course Dinner on 1 night of your stay and our Award Winning Sussex Breakfast every morning.
Single Occupancy rates also available. Book online now or call us for more details.
New Steine Hotel Brighton Fringe Theatre Show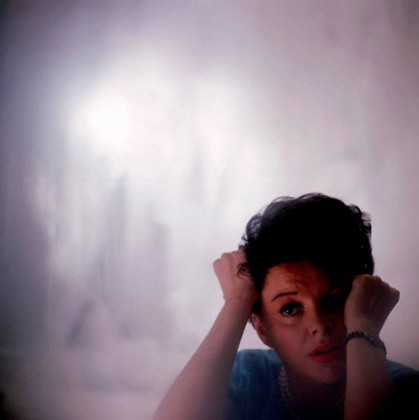 For Brighton Fringe, the New Steine Hotel has it's own in-house show
Judy Speaks! by Grégoire Aubert
"I've been insulted, slandered, humiliated … but still America's Sweetheart! Now I'm rather intelligent I think? Or… and… Am I emotional? Yeah! I'm a woman! I'm emotional!"
Judy Garland speaks! Through rants, tears, laughter and songs, she will break your heart!
Behind the Legend, be ready to discover an immense Artist and a Woman larger than Life!
UPDATE:
Grégoire's first night receives 4 star review from Remote Goat – read more here.
Dates & Prices:
4, 11, 18, 25 May, 1 June 17:30 £8.50
1, 29 May 19:45 £8.50
2-3, 9-10, 16-17, 23-24, 30-31 May 20:00 £8.50
Show runs 1hr 45mins – with Interval
Facebook: www.facebook.com/JudyGSpeaks
Youtube: www.youtube.com/watch?v=gQ8tGbsV2Jc
New Steine Hotel Brighton Fringe Exhibition
'Dog Heads' by Funky Red Dog
New Steine Exhibition for the Brighton Fringe Festival 2014
7th April – 15th July, 2014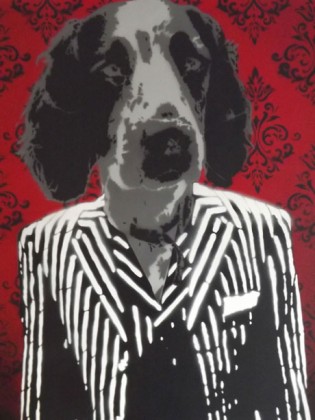 The exhibition will be available for viewing between 11am and 9pm every day.
After another successful winter exhibiting work in Brighton & London, The Funky Red Dog returns to the opulent surroundings of The New Steine Hotel to present a collection of new work & some old classics, including his iconic DogGirl images. Using just a scalpel & can of spraypaint, Funky Red Dog creates wonderfully complex layered images of a surreal breed of half human, half dog, presented in beautiful surroundings, as though they are a portrait of royalty from an undiscovered land.
Find us on:
twitter.com/FunkyRedDog
www.facebook.com/pages/Funky-Red-Dog/
Recent Show reviews:
Funky Red Dog have recently exhibited at: