New Steine Hotel offers clients the chance to unwind within our relaxed Bistro Lounge, day or night.
A selection of interesting books, current magazines and daily newspapers invite you to relax and make yourself at home. Snacks are available throughout the day and exquisite food available in the evenings in the New Steine Bistro.
With free wireless internet available throughout the public areas, bedrooms and conference rooms, there's no reason not to get online, in comfortable and cosy surroundings.
A personalised concierge service is at guests' disposal 24 hours a day for all requirements and needs, restaurant suggestions and bookings, airline reservations, as well as night out recommendations in Brighton, from cosy cocktail bars to trendy nightclubs – and should you fancy your favourite cocktail at two in the morning – we can do it!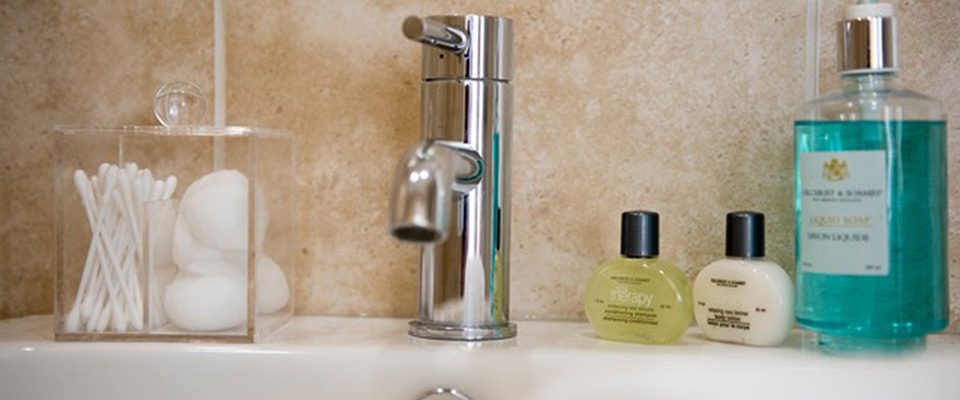 New Steine Shop
We are also pleased to introduce our boutique shop where you can take home a souvenir of your holiday in Brighton or purchase a gift for a loved one. The range of products includes postcards, mugs, magnets, and local jams and relishes. The boutique is also one of the only places you can find the new Brighton perfume. Read more about our shop here.
Reception & Concierge Services
24 Hour Front Desk, Porter and Room Service
Iron & Ironing Board delivered to your room on request
Dry Cleaning / Laundry Services
Express Check Out
Left Luggage / Storage Facilities
Safety Deposit Box at Reception
Post / Parcel Service
Airport Shuttle available (supplementary charge)
Business Services
Secretarial Services available Mon – Fri 9am to 5pm
Fax Receiving and Sending available 24 hours
Computer Rental with Microsoft Office, Internet and Email Access
TV & Video/DVD Hire
Mobile Phone Hire
Defibrillator donated by Streamline Taxis
Hervé Guyat, hotel properitor says – "What a wonderful gesture for Streamline to donate this life saving piece of equipment to benefit everyone in the local community. At the New Steine Hotel we operate a 24 hour porters service so no matter what time the machine is needed it will be accessible at all times of the day and night."
Read the article here in G-Scene.