February 2020
Ellen Kent's Madama Butterfly
1 February 2020 19:45 | Theatre Royal
Madama Butterfly is one of the world's most popular operas, telling the heart breaking story of the beautiful young Japanese girl who falls in love with an American naval lieutenant. Don't forget to book a room at New Steine Hotel to enjoy this opera!
Palmeira Mansions Tour
2 February 2020 11:00 & 12:45 1 Mar 2020 11:00 & 12:45
33 Palmeira Mansions
Take a glimpse back at Victorian life in a house tour which reveals the opulence, taste and lifestyle of a nouveau riche gentleman. This terraced house with its impressive Grade II listed interior, has miraculously survived and is now part of the English Language Centre. Why not book a room at New Steine Hotel to rest and dine-in after this tour.
Ute Lemper: Rendezvous with Marlene
3 February 2020 20:00 & 22:00 | The Old Market
This show is based on a 3-hour phone call and exchange between Marlene and Ute in 1988 in Paris, 30 years ago. After receiving the French Moliére Award for her performance in Cabaret in Paris, Ute had sent a postcard to Marlene.
What a secret gift to hear Marlene talk about her life, her work and style, her love for the poet Rilke, her complicated relationship with Germany, her sorrow and her fascinations.
Don't forget to book a room at the New Steine Hotel so you can fall in to bed after this dreamy show!
Beth Hart
5 February 2020 19:30 | Brighton Dome Concert Hall
Grammy nominated singer-songwriter Beth Hart will be bringing her band back for a UK Tour, following the release of her brand-new album War In My Mind. You should book a room in New Steine Hotel to enjoy this performance!
Melting Vinyl Presents: Isobel Campbell + Nina Violet
Wed 5 February 19:30 | Komedia
Isobel Campbell returns with her own record (out January 31st) after years of collaborations with luminaries such as Belle and Sebastian, Mark Lanegan and more recently the Mary chain amongst others.
"The main thing with this album was to find my own voice," says Isobel Campbell. "A record without reference points. Any influences were sub-conscious. Even if what came up was strange or odd, it was just me."
Running down a dream, and finding her true voice!
Don't forget to book a room at the New Steine Hotel to follow after listening to this amazing artist.
Solve-Along-A-Murder-She-Wrote
Thu 6 February 20:00 | Komedia
Hosted by super-fan Tim Benzie, the night features games, prizes and audience participation, with special permission from NBC Universal Television. Solve-Along-A-Murder-She-Wrote celebrates all things 80s television mysteries had to offer – contrived scenarios! No DNA evidence! Massive hair! Has-been guest stars! And of course taking centre stage is film and Broadway star Angela Lansbury as novelist/detective JB Fletcher. Can you solve the crime before Cabot Cove's best amateur sleuth? Solve-Along-A-Murder-She-Wrote features:
A race to solve to the crime, with a Whodunnit Poll, a Fame-o-meter and a Suspico-meter!
A singalong to the theme tune with new lyrics!
A Cabot Cove quiz and raffle!
Clips and biogs of the camp guest stars!
Book a breakaway at the New Steine Hotel & Bistro and make a trip of it.
Age is a Stage
7 February 2020, 14 February 2020, 28 February 2020, 13 March 2020 10:30 & 12:00 | Theatre Royal
Break the rules, be stupid, be playful, look at the world with a fresh eye unclouded by routine and facebook!
Chris Cresswell has worked in theatre, performance and teaching for over 20 years; in this series of workshops he will create a safe space where you can enjoy some precious time outside of the norm and experience the joy of just letting go! Why not stay over for the night at the New Steine Hotel & Bistro after this experience and eat in our French restaurant.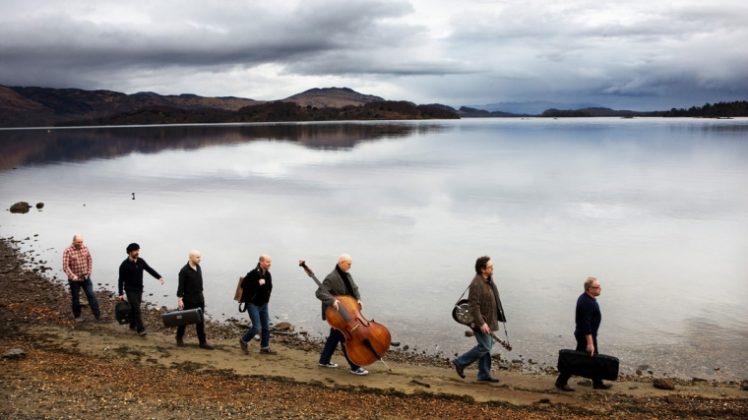 Transatlantic Sessions
8 February 2020 19:30 | Brighton Dome Concert Hall
The 17th live edition of the Transatlantic Sessions once again highlights the format's evergreen fruitfulness, with a fresh cross-generational array of Scottish, Irish and US special guests joining the regular all-star instrumental line-up. It is the perfect occasion to book a room at the New Steine Hotel & Bistro!
Simon Munnery: Alan Parker, Urban Warrior
12 February 2020 20:00 & 21:30 | The Old Market
Multi award-winning comedian Simon Munnery reprises his notorious alter ego, the bedsit anarchist Alan Parker Urban Warrior. Once the most radical, now the only radical, Alan returns with the old gold, the old truths, and some new truths (based on old truths). Don't forget to book a room at the New Steine Hotel & Bistro.
Joy. Presents: Kele + Support
Wed 12 February 19:30 | Komedia
Kele's fourth album​ is his most multifaceted work to date: consolidating all the solo work that has come before, he melds genres in a way that sounds more confident than ever, while pushing forward in the canon of protest. The message here is one of disrupting systemic repression, of shedding light on stories that lay untold; but also, it's one of celebration. ​2042 is a record that looks forward to that point where Kele's identity and his children's identity, aren't all things to be innately politicised, but instead are just soft, intimate normalities.
Don't forget to book a room at the New Steine Hotel & Bistro.
Krater Comedy Club Valentine's Special
Fri 14 February 20:00 | Komedia
Love is in the air! So why not share a few Valentine's Day laughs with the people you love at our award-winning comedy club?
Enjoy the full Komedia experience in 2020 by trying the tasty food, created by Head Chef Matt Powers. His new menu combines fresh ingredients and fantastic flavours to make dishes we are proud to serve to our customers. After this lovely night out, why not book a room at the New Steine Hotel & Bistro.
South Coast Soul Revue's Funky Valentine
14 Feb 2020 20:00 & 23:00 | The Brunswick
Valentine's night and it's time for some loved up soul 'n' funk from the South Coast's favourite Soulsters. Two hours of hi energy, dance friendly, classics from this Brighton & Hove based eight-piece. With such a late finish, indulge yourself by booking a room at the New Steine Hotel & Bistro.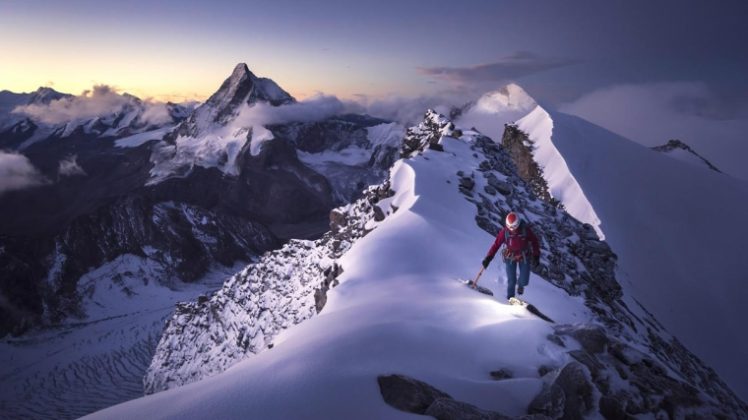 Banff Mountain Film Festival Red Programme
14 Feb 2020 19:30 | Brighton Dome Concert Hall
Embark on a thrilling night of adventure with a brand-new collection of short films from the world's most prestigious mountain film festival!
The Banff Mountain Film Festival joins the world's best adventure filmmakers and explorers as they push themselves to the limits in the most remote and stunning corners of the globe. Witness epic human-powered feats, life-affirming challenges and mind-blowing cinematography – all on the big screen!
The Grand Brighton Half Marathon 2020
23 Feb 2020 09:00 | Brighton Seafront
Oh we do like to run beside the seaside… The Brighton Half 2020 is on Sunday 23rd February when it celebrates 30 years of the event. A sell out race with a beautiful seafront course, amazing crowd support and flat course. Brought to you by local charity The Sussex Beacon. 2020 now open!
Stay over for the weekend at the New Stein Hotel but book early to avoid disappointment.
Jimmy Carr
23 Feb 2020 20:00 | Brighton Dome Concert Hall
Jimmy's brand-new show contains jokes about all kinds of terrible things. Terrible things that might have affected you or people you know and love. But they're just jokes – they are not the terrible things. Having political correctness at a comedy show is like having health and safety at a rodeo.
Now you've been warned, buy a ticket and book a room at the New Steine Hotel & Bistro.
O'Hooley & Tidow 'Gentleman Jack' Tour comes to Brighton!
29 Feb 2020 20:00 & 22:30 | Sallis Benney Theatre
Much loved Yorkshire folk duo Belinda O'Hooley and Heidi Tidow have suddenly been propelled into newfound fame for penning the theme tune for Sally Wainwright's hit BBC1/HBO drama 'Gentleman Jack', earning them global admiration, appearances on TV, Radio 4 Woman's Hour and concerts that sell out months in advance. Enjoy the show and come to stay at the New Steine Hotel & Bistro.
SH*T POP
Fri 28 February 23:00 | Komedia
Playing only the worst, most embarrassing and most fun music of all time. Be it The Backstreet Boys and The Spice Girls, Shakira and Britney, Pink and Avril Lavigne, or Carly Rae Jepsen and Katy Perry… it's time to leave your embarrassment at the door and indulge in Aqua, Tatu, Little Mix, Girls Aloud and even Las Ketchup! And to rest after all this fun you should book a room at the New Steine Hotel & Bistro!
Happy February!