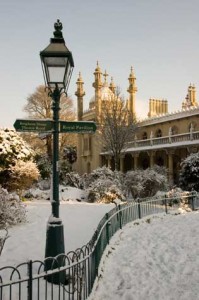 Royal Pavilion Ice Skating and the New Steine Winter Rates
We are only a short hop, skip and jump (and skate of course) to the stunning location of the returning Ice Skating Rink this Winter, at the wonderful Royal Pavilion.
The most beautiful ice skating rink in the South East, the Royal Pavilion Ice Rink is open now until the 19th January 2020.
With the Royal Pavilion as an awesome backdrop, this 700 metre spectacle can take up to 200 skaters at any one time, and is a not-to-be missed experience for young and old. This stunning and magical experience is complemented by the Rinkside Bar & Kitchen, offering delicious snacks and main meals, as well as rink-side warmers such as Hot Chocolate and Marshmallows – for both the kids and the grown-ups.
Tickets cost from £11 to £14 for adults and £9.50 for juniors off peak, with family discount, student and members offers also available.
Pre-booking is advised.
More details here: www.royalpavilionicerink.co.uk.
And whilst sorting out your tickets, why not get your room booked so you can enjoy more of what Brighton has to offer by staying a little longer.
View our New Year Deals and January Shopping Breaks.
And don't miss the Coppa Club Igloos in Brighton Square!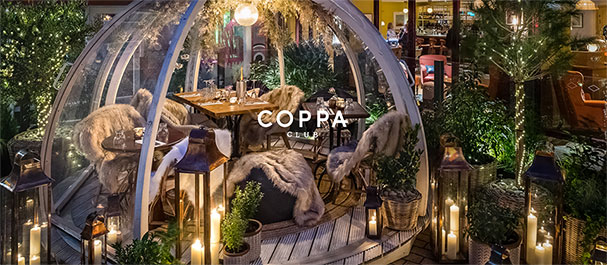 Bringing a stunning and sophisticated woodlands experience to Brighton Square, guests can enjoy cosy private dining in the midst of winter. The design emulates the Igloos in London with candles and cosy blankets, evergreen trees, rugs to whisk you away to a magical winter wonderland.
Just a 12 minute walk away from the New Steine Hotel!
Brighton Events
View what else is on this month.
…so get booking now for a great night away!
Call us know to enquire and book your Brighton winter break at New Steine Hotel – 01273 681546 / 01273 695415.