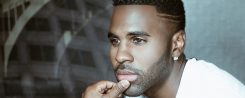 Loads to do for all the family – make the most of the last few weeks of summer!
October brings more activities to the City. There's something for everyone from great theatre at The Brighton Dome and Theatre Royal, to fab sporting events. Check out our listings.
November 2018 in Brighton is full of variety – from the The RAC Veteran Run and The Human League at The Brighton Centre to fireworks and ice skating! Something for everyone surely? read on…
As always there's plenty of culture with great theatre and ballet and the annual Burning of the Clocks Parade – not to be missed!
Architect and talented illustrator Alej Ez at the New Steine Hotel until 31/07/18.
At New Steine Hotel.
Glamour, talent and a penchant for men's clothing. Humorous and haunting taste of Marlene Dietrich, through the life, loves and songs of this bi-sexual Hollywood legend.
Weekends throughout May and 1st weekend in June 2018. £10 | 12+
New Steine Hotel has been selected as a recipient of the TripExpert Experts' Choice Award.
Fewer than 2% of hotels worldwide receive the award.
The lovely Sandy Cadiz-Smith a freelance writer and editor, who specialises in food and travel visited Brighton again recently and stayed with us at The New Steine Hotel.
Featuring for the first time in our exhibition space, an upcoming print maker and local Brighton resident Haydn Stride. At Gulliver's Hotel
An exhibition of trans people, by trans people, for trans people – and everyone else.
If you are trans, life will not have been easy. Your relationships with parents, friends and neighbours may have been fraught. The media will have lampooned you, and you may have had to live some or all of your life in stealth in order to live at all. You might feel dishonest for having done so. Or your secret may have been discovered after a lifetime, and the repercussions may have cost you your health, or your partner, or your children, or your job, or your home. Or all of them.