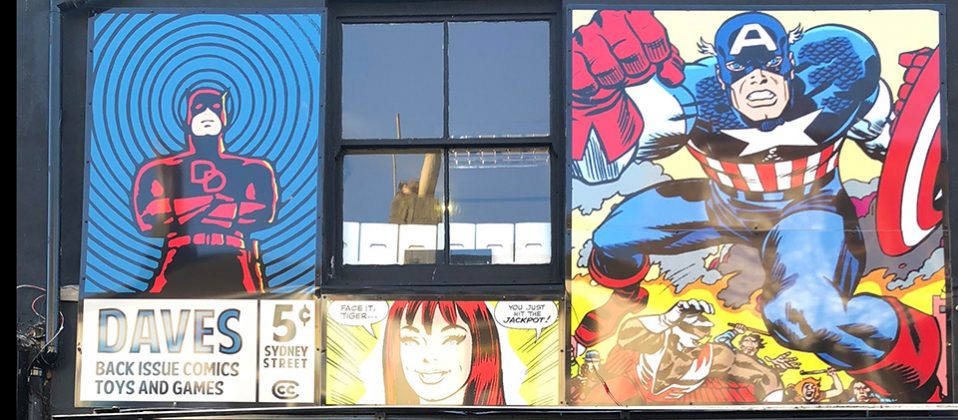 Brighton's Attractions and Shopping Areas
Brighton is known for its large variety of shopping and attractions. From the large Churchill Square Mall (brandishing the usual suspects Zara, Bershka, Apple, H&M and many other famous high-street brands) along with a dedicated food court, to the famous Lanes and North Laines.
The South & North Laines  present a varied range of unique shops, which are not necessarily well known brands, but are local shops unique to the Brighton market, along with barbers, beauty salons and whole array of clothing and foods.
The heart of the district is composed of many small streets of about two meters wide, which cross each other like a labyrinth.
The attractions of Brighton are found mainly in the city centre up to the seafront. Starting from the sea and then entering the heart of the city, the best known attraction is Brighton Pier. The famous Pier has also a fun centre, restaurants, bars, side shows and plenty to keep all the family entertained. More about Brighton Beach.
Brighton Pier
At the Pier entrance there are many small shops where you can purchase sweets, crepes, donuts and churros. Entering the Pier there is a large gambling hall, with lots of games for adults and children. Inside this little casino there is also a fun path with obstacles for children. At the end of the Pier the fun continues, because you will find the fun centre, with rides, house of horrors and bumper cars. Or why not check out the Sea Life Centre, just across the road, where your children will surely enjoy admiring so many thousands of creatures that live in the sea. and  the new attraction – Brighton Zip! The South East's longest zip wire, you can even ride tandem if you wish.
Another major attraction of Brighton is the famous Royal Pavilion palace, known for its Regency style. It is located exactly in the centre of the city, in the Old Steine area. Here you can stroll in the palace garden and admire the large buildings, but you also have the opportunity to visit the interior. Attached to the Pavilion there is also the Museum & Art Gallery.
Or just 10 minutes away from the city centre you will find Brighton Marina. Along with moorings, the Marina also includes a small mini town, with bowling, arcades, restaurants and a mini-shopping mall.
---
Contact us direct for a 5% discount on any online prices: 01273 681546!
We look forward to meeting you