The Brighton Marine Palace and Pier, known locally as the Brighton Pier opened in 1899, having been under construction for eight years. It replaced the original Chain Pier (built in 1823) which was largely demolished by a storm in 1896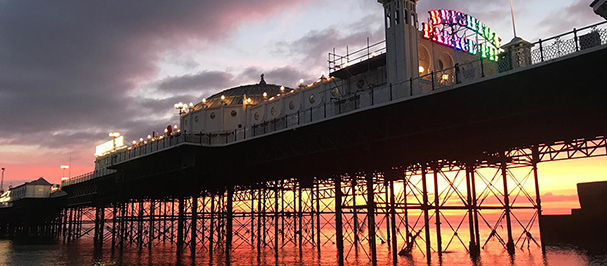 By 1901, the pier had added a concert hall, which by 1911 had become a theatre. A big wheel was added in 1932. In 1984 the pier came under the ownership of the Noble Organisation and two years later the theatre was dismantled in order to be refurbished. Such refurbishment never took place and the space is now occupied by amusements.
There was a large fire in 2003, but the pier suffered no long term damage.
The Pier has a variety of food stalls, a restaurant and three bars. There is a funfair which includes a rollercoaster and dodgems and the Super Booster, which carries people 125 feet high over the sea, before dropping at up to 60mph.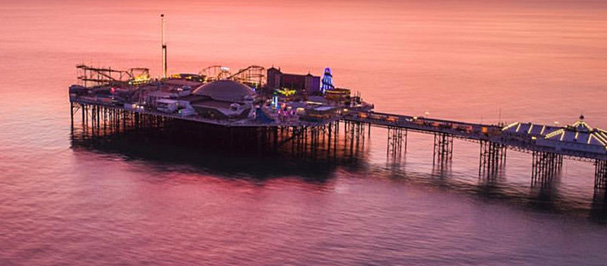 The Pier is open at 10am every day (except Christmas day) and at 1,722 feet long is also a Grade II* listed building.
New Steine Hotel is located far less than 1,722 feet away from the Palace Pier – right in the centre of Brighton.