The New Scrummy Mummies Show
1 April, 20:00 | Komedia
Back by popular demand! Following their sell-out run at the Edinburgh Fringe, comedians Ellie Gibson and Helen Thorn return to Komedia for an all new show – new songs, new jokes and new catsuits.
This show celebrates the scummier side of parenting, from drinking wine at teatime to hiding from the PTA. Expect stand-up, sketches, songs, and some very scummy stories. Guaranteed to make parents laugh and non-parents happy about their life choices. Why not come at  The New Steine Bistro  for our  £11.50 daily menu, we open at 5.45pm.
The Joe and Dianne Show
2 April 2020, doors 18:30 | Komedia
Expect music, comedy and of course a little bit of dance in this never-before-seen variety show from Strictly Come Dancing finalists; Joe Sugg and Dianne Buswell.
Together for their first ever joint tour, The Joe & Dianne Show will give audiences a fantastic evening of performance, full of glitz, magic and plenty of laughs, guaranteed to leave fans of all ages spellbound. Why not book a room with us at the New Steine Hotel and  stay in Brighton for the night.
The Maydays Present: Tonight's Top Story
3 April 2020, 19:00 – 22:00 | Komedia
Inspired by newspaper articles cut out by the audience just minutes before curtain time. This is improv without tricks, gimmicks or games, just a live comedic exploration, through scenes and songs, of the secret heart of your city. It is the world only hinted at by your local paper but finally revealed by the comedic x-ray vision of The Maydays.
Why not make a night of it and enjoy the comfort of our rooms her at the New Steine Hotel.  Call us on 01273 681546.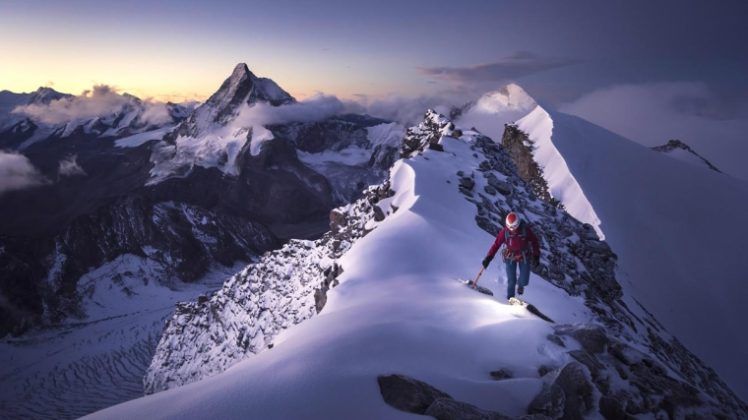 Banff Mountain Film Festival Blue Programme
3 April 2020, 19:30 | Brighton Dome
Embark on a thrilling night of adventure with a brand-new collection of short films from the world's most prestigious mountain film festival!
The Banff Mountain Film Festival joins the world's best adventure film-makers and explorers as they push themselves to the limits in the most remote and stunning corners of the globe. Witness epic human-powered feats, life-affirming challenges and mind-blowing cinematography – all on the big screen!
Being only 10 minutes walk from the Dome, why not stay at the New Steine Hotel and  enjoy our establishment.
Everybody's Talking About Jamie
6-11 April 2020 | Theatre Royal
Everybody's Talking About Jamie, the smash hit and critically acclaimed feel good West End musical is coming to Theatre Royal Brighton from Monday 6 – Saturday 11 April 2020 as part of its UK tour. Jamie New is sixteen and lives on a council estate in Sheffield.
Jamie doesn't quite fit in.
Jamie is terrified about the future.
Jamie is going to be a sensation.
To complete this dreamy night why not book a room at the New Steine Hotel.
Toy Museum Folk Club w/ Said the Maiden & Kirsty Merryn
11 April 2020, 19:00 – 22:00 | Brighton Toy and Model Museum
The Toy Museum Folk Club is Brighton's newest traditional folk night, bringing the very best acts to the unique setting of Brighton Toy and Model Museum. Come and watch intimate acoustic sets from the finest folk talents, and explore the train sets, model planes and traditional children's toys on display in the museum.
After this three hours of pleasure why not come and stay with us at the New Steine Hotel.
Birds of Prey at Drusillas
13 April 2020, 10:30 – 16:00 | Drusillas Park
New for 2020! Get nose to nose with birds of prey! Experts from Sussex Falconry will be bringing some magnificent birds of prey to Drusillas Park, including owls, hawks and more.
The incredible birds will be spending the day in Drusillas Events Arena, where visitors will be able to see the birds, learn all about them and watch them being safely held by falconry experts.
Call us for our special rates on our family rooms which can accommodate up to four  01273 681 546.
Communion Presents: Lilla Vargen
14 April, 19:30 | Komedia
Northern Irish singer-songwriter Lilla Vargen is a name you should know…
With her soaring vocals, driving beats and a vulnerability that can't be hidden.
Her latest single 'Why Wait' is a personal tale of loss and heartbreak, the familiar struggle of leaving a toxic relationship, as she cries 'why do we wait for those who are never there / why do we suffer for those who never care?'
Call us on 01273 681 546 to book a room at the New Steine Hotel and make a night of it!
A Visit from Miss Prothero by Alan Bennett & Not Talking by Mike Bartlett
16-18 April, 19:45 – 22:00 | Brighton Little Theatre
A Visit from Miss Prothero
A comic gem from Alan Bennett. Mr Dodgson is wholly happy in his retirement. But he does not count on a visit from Miss Prothero, the office busybody from his old employer. Is she there to just to see how he is doing, or to catch-up on old times? Or is she there to chip away at Mr Dodgson's lifetime's work?
Not Talking
If you don't talk about it, did it really happen? James loves Lucy but he's avoided facing the battle with her. She knows. Amanda has been through hell and back but can't tell Mark. He knows. Will suppressing everything mean it'll just go away?
Why not call us on 01273 681 546 and get our direct booking discounted rates to stay at the New Steine Hotel after the show.
Jacob Hawley: Faliraki
17 April, 20:00 | Komedia
Stevenage soft lad Jacob Hawley presents ruminations on love, youth and mental health. Politics for idiots, feminism for lads, love stories for louts and self-care for those who don't.
Book one of our rooms and enjoy a dreamy stay at the New Steine Hotel.
Brighton Marathon Weekend 2020
19 April 2020, 09:45 | Finish Line is at Madeira Drive
Now in it's 11th year the Brighton Marathon is one of the UK's favourite 26.2-milers. With a stunning backdrop of the sea in one of the country's most vibrant cities, the race gets bigger and better every year.
Renowned for its buzzing atmosphere and roaring crowd support, the course winds through the city streets, finishing up on the spectacular Brighton seafront.
We only have a few rooms left so call us on 01273 681 546 to avoid disappointment.
Soul of the City Tuesday Evening Choir!
21 & 28 Apr 2020, 19:30 – 21:00 | St Pauls' School
It's our 10th year and we can not wait to sing! Everyone is welcome, so if you'd like to sing in the celebration with us, why not come along to a free taster! Singing is SO fun!
Soul of the City Choir is a fun, friendly, upbeat community choir that sings gospel, pop and soul classics. We think everyone can sing and complete beginners, shower singers and pros are all welcome. With no auditions and no requirements to read music it's all about the enjoyment of singing.
Make a night of it! Call us on 01273 681 546 for some smashing room rates in our Hotel.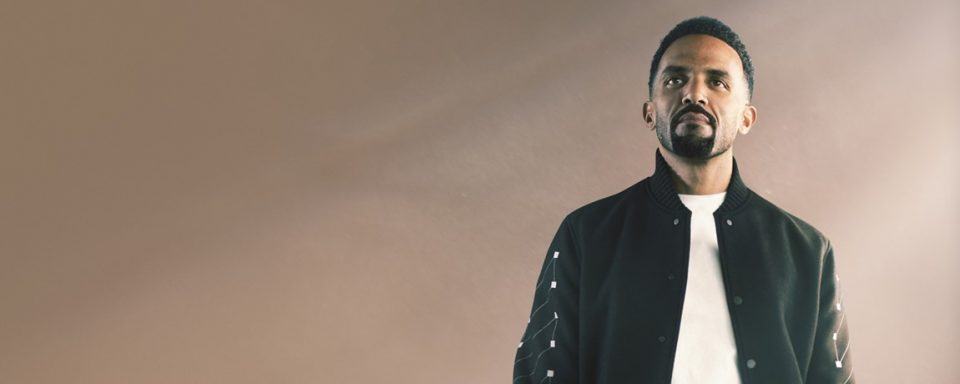 Craig David
22 April 2020, 18:30 – 23:00 | Brighton Centre
As an epic season of live summer shows draws to a close, Craig David brings his 2020 Anniversary 'Hold That Thought' UK Arena Tour to Brighton.
Craig's last arena tour sold out in a matter of seconds and received 5 star reviews and critical acclaim across the board. Craig says, "I can't wait to bring my live band and TS5 shows together for this special 2020 Arena Tour and given that it's 20 years since the release of 'Born to Do It', there will be some special surprises in there. It's Time To Party!"
After  seeing this larger than life artist  why not stay at the New Steine Hotel and  enjoy the comfort of our rooms. Doubles rooms from £69.00.
Elbow
24 April 2020, 18:30 – 23:00 | Brighton Centre
Elbow, who release their eighth studio album, 'Giants of All Sizes', on October 11th have announced an extensive tour across the UK for March and April of 2020.
Having built a deserved reputation as one of Britain's best live bands, these theatre shows are a rare opportunity to see elbow in more intimate settings.
To complete this dreamy evening why not book one of our stylish  room at the New Steine hotel.
Joe Bonamassa
25 April 2020, 19:00 – 23:00 | Brighton Centre
Celebrated blues-rock guitarist and singer-songwriter Joe Bonamassa will return to the UK in April 2020 to perform six concerts.
Joe's 2020 UK tour will feature Joe performing alongside a hand-picked group of world-class musicians playing material from Joe's latest studio album "Redemption" and his 2016 milestone album "Blues of Desperation", plus classic Bonamassa fan favourites and surprises.
After this evening full of music why not come to relax at the New Steine Hotel.
Seann Walsh: Same Again?
29 April, 20:00 | Komedia
Seann wanted to be a stand-up comedian from the age of 10. In this show, he tells us how he got here, from growing up in Brighton to gathering a slew of TV credits and glowing reviews, to becoming a tabloid villain. This fresh show mixes some of his best loved routines with new candid stories from the last ten years.
Come and enjoy our  £11.50 3 course daily menu from 5.45pm here at the New Steine Bistro.
 Call us on 01273 681 546 to book a table.
Matt Richardson: Imposter
30 April, 20:00 | Komedia
Following an acclaimed season at the Edinburgh Festival, the multi award-winning comedian takes to the road with a brand-new nationwide tour. Fresh from appearances on ITV2's The Stand Up Sketch Show, Celebrity Juice, & Love Island: Aftersun, and Comedy Central's Roast Battle, join the Red Bull Soapbox (Dave) host for a trademark hour of 'high wattage stand up' (Guardian).
After  a good  laugh why not indulge further and book an overnight stay at the New Steine Hotel in one of our boutique rooms.