Events in Brighton & Hove this March 2020
Brighton Antiques, Collectables and Vintage Fair
1 March 2020 | 9:30 – 15:30 | Racecourse
One of the most highly anticipated Antique, Vintage and Collectable Fairs on the calendar; there will be 175 fantastic indoor stalls bristling with all variety of amazing antiques, vintage and collectable items. The carefully chosen mix of exhibitor genres make for a really rewarding experience for buyers, with something to suit everyone's taste and pocket. Why not book a room at the New Steine Hotel and stay in Brighton for the evening.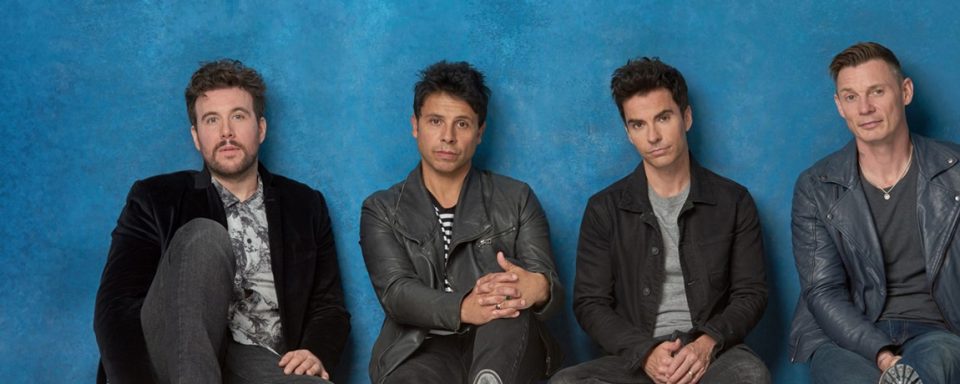 Stereophonics
2 March 2020 | 18.30 – 23.00 | Brighton Centre, BN1 2GR
Stereophonics return to Brighton as part of their 2020 UK Arena Tour following the release of new single 'Bust This Town', the latest offering from forthcoming album 'Kind'. With Kelly Jones' trademark optimistic lyrics and rolling along on a wave of understated instrumentation, 'Bust This Town' is an emotive anthem for living for the moment, going with your instinct and never looking back.
Call us on 01273 681546 to book a room at the New Steine Hotel to complete your perfect night away.
The Maker's Fair
7 March 2020 | 11:00 – 17:00 | St Augustine's, Brighton, BN1 6EA
Set in the beautiful gothic-style surroundings of St Augustine's; the Maker's Fair brings together 35 carefully selected stalls showcasing the work of Brighton's most talented artists, makers & designers. You'll find one-of-a-kind handmade gifts, jewellery, homeware and affordable art throughout the main hall and Altar space. You can also enjoy the St. Augustine's Earth & Arts Café where they'll be serving a selection of hot food, cakes and refreshments.
Come to the New Steine Hotel to continue your art journey and enjoy our Art work dotted around the hotel.
James Arthur
8 Mar 2020 | 18:30 – 23:00 | Brighton Centre, BN1 2GR
Ahead of his highly anticipated sold out theatre dates, James Arthur has announced a full nationwide UK arena tour for March 2020. The news follows the release of James Arthur's brand new single 'Treehouse'. The single features US superstar rapper Ty Dolla$ign and British rising star ShottyHorroh. With its piano and beats, 'Treehouse' has its roots in retro hip hop, and is a feel good ode to survival and accepting that, some days, it's okay not to be okay, because it's what comes after that matters.
Book one of our rooms and enjoy  a dreamy stay at the New Steine Hotel.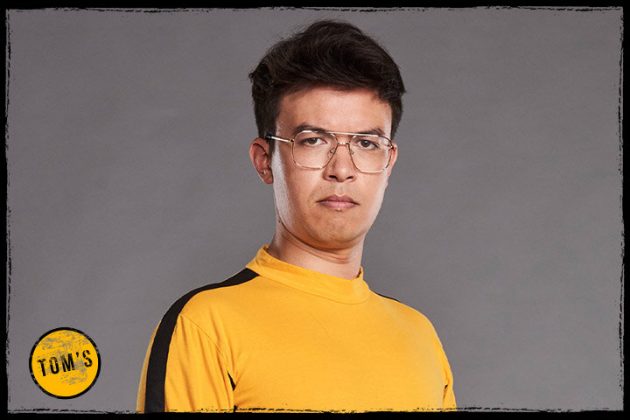 Phil Wang: Philly Philly Wang Wang
12 Mar 2020 | 20:00 – 22:00 | The Old Market, BN3 1AS
Following a sell-out 2018 tour, and fresh from a 2019 Edinburgh Fringe run that sold out in advance, Phil 'Philly Philly Wang Wang' Wang is back on tour with his newest show.
Phil has made a name for himself (that name being Phil Wang) exploring sex, romance, politics, and his mixed British-Malaysian heritage with shows that delight in his unique Wang brand of smart and silly. This one is about morality and the modern sense of self. Swell!
That's the perfect opportunity To book a room at the New Steine Hotel call us on 01273 681 546.
Jazz Roots
14 Mar 2020 | 14:00 – 16:30 | Dance Studio, University of Brighton Sports Centre, BN1 9PH
From syncopation to swing, discover how to feel the beat and express it with the style and flare of the early jazz dancers. The Charleston and authentic jazz developed from the same roots. In this workshop Cat will teach you classic steps from famous routines such as the Tranky-Doo, Big Apple & Mama Stew. Then learn a solo jazz routine which explores the moves from the golden age of jazz.
Why not come and join us for dinner at The  New Steine Bistro we are open from 6pm.
Losing the Night
18 Mar 2020 – 20 Mar 2020 | 19:30 – 21:00 | The Old Market, BN3 1AS
Losing the Night is a show by poet and theatre maker Cecilia Knapp supported by the Arts Council. With humour and delicate storytelling, Cecilia looks at the mental health crisis in the UK through the eyes of two everyday young people experiencing it on the front line.
She explores the reality of bereavement through suicide and confronts the things that sometimes don't feel acceptable to talk about, the challenging conversations that follow a loss like this. She examines how men and women navigate loss differently, how we remember the dead, how we find joy and laughter again and how we reconcile the past. Seeing these stories platformed on stage will, she hopes, be a catalyst for conversation, for empathy, for comfort and for change.
Make a night of it and book a room with us at the New Steine Hotel.
KAYA
22 Mar 2020 – 24 Mar 2020 | 19:30 – 21:00 | The Old Market, BN3 1AS
KAYA explores human experiences of displacement, drawing on the strength and resilience of those searching for belonging in a new community. Ceyda Tanc is a Brighton-based choreographer creating dynamic dance influenced by her Turkish heritage and highlighting the intersection of modern Britain's diverse cultures. With a unique movement vocabulary fusing traditional Turkish folk dance with contemporary styles, Ceyda's work challenges gender stereotypes by utilising the virtuoso movements of male Turkish dancers for her all-female company, conveying striking shapes and an emotive and sensual energy.
After effort comes comfort ! Why not treat yourself to some delicious traditional French Food in our French New Steine Bistro.
Chopin & Champagne by Candlelight | March | Minute Waltz & Scherzo no. 2
23 Mar 2020 | 19:30 – 9:00 | St Luke's Church, BN2 9ZB
Warren Mailley-Smith recently became the first British pianist to perform Chopin's complete works for solo piano from memory in a series of 11 recitals at St John's Smith Square. Hailed by the critics as an "epic achievement", Mailley-Smith will repeat the series across the UK in 2020.
"Tall and talented, Warren Mailley-Smith is the embodiment of a modern romantic concert pianist…" – Musical Opinion.
With our bistro being so close, enjoy a pre show early dinner from 5.45pm at the New Steine Bistro.
Matt Forde: Brexit, pursued by a bear
29 Mar 2020 | 19:30 | Komedia Studio Bar, BN1 1UN
Join Britain's leading political comedian as he once again promises his last show as an EU citizen (maybe).
As seen on Have I Got News For You, Mock the Week, The Royal Variety Performance and Unspun, 'our foremost satirical stand-up…Whatever your politics, you'll find excellence here.
Make a night of it, call us for some smashing room rates in our Boutique Hotel the New Steine on 01273 681 546.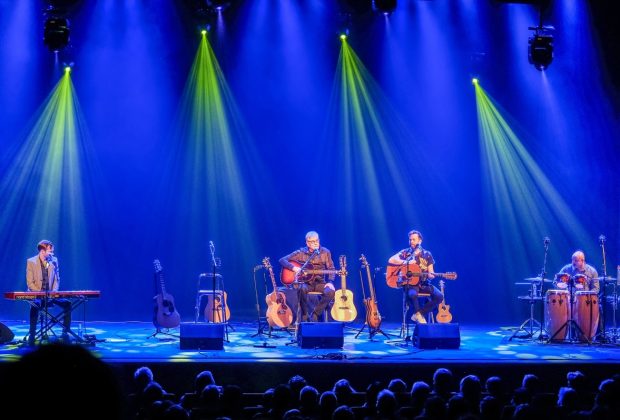 10cc's Graham Gouldman
Heart Full of Songs performing in Brighton Church
27 Mar 2020 | 19:30 | 93 St George's Road, Kemp Town, BN2 1ED
For lovers of perfectly-crafted music performed by the composer, a Heart Full of Songs concert is truly an exquisite experience. This is the perfect venue for acoustic music and the fortunate 550 people who secure their tickets, will be able to relax within the beautiful setting of the Neoclassical style church, which first opened its doors on 1st January 1826, two days after it was consecrated by the Bishop of Chichester.
Being only a 10 minute walk from the venue, why not stay at the New Steine Hotel and enjoy our stylish establishment.
Women Over 50 Film Festival: Best of the Fest
31 Mar 2020 | 19:30 – 21:30 | The Old Market, BN3 1AS
WOFFF returns to TOM with another brilliant selection of award-winning films from its 2019 festival. Focusing on the work and lives of older women – both in front and behind the camera – this year's line-up includes Japanese animation Mix, eco-comedy The Last Mermaid starring Janey Godley and Brighton-based docu-dance Twenty, Forty, Sixty. There will also be a post-screening Q&A with festival founder, Nuala O'Sullivan. All films are closed captioned.
Why not call us on 01273 681 546 and get our direct booking discounted rates to stay at the New Steine Hotel.